It's important you fill in the country code, for example +1 for the USA and +31 for the Netherlands. Otherwise you won't be able to receive the text message.

A2P Settings
Sometimes, it can take some time for a phone to actually receive a text message.
It is possible that a setting in your phone or at your telecom provider prevents you from receiving the SMS. We use A2P messages (Application-to-person) and sometimes these type of messages are rejected. Your provider can help you with checking this setting.
Let our bot call you
If you log in via our website and you do not receive an SMS, our bot can call you and read your code out loud. First wait for the 60 seconds, click on 'Haven't received a code?' and then click on 'Call me on...'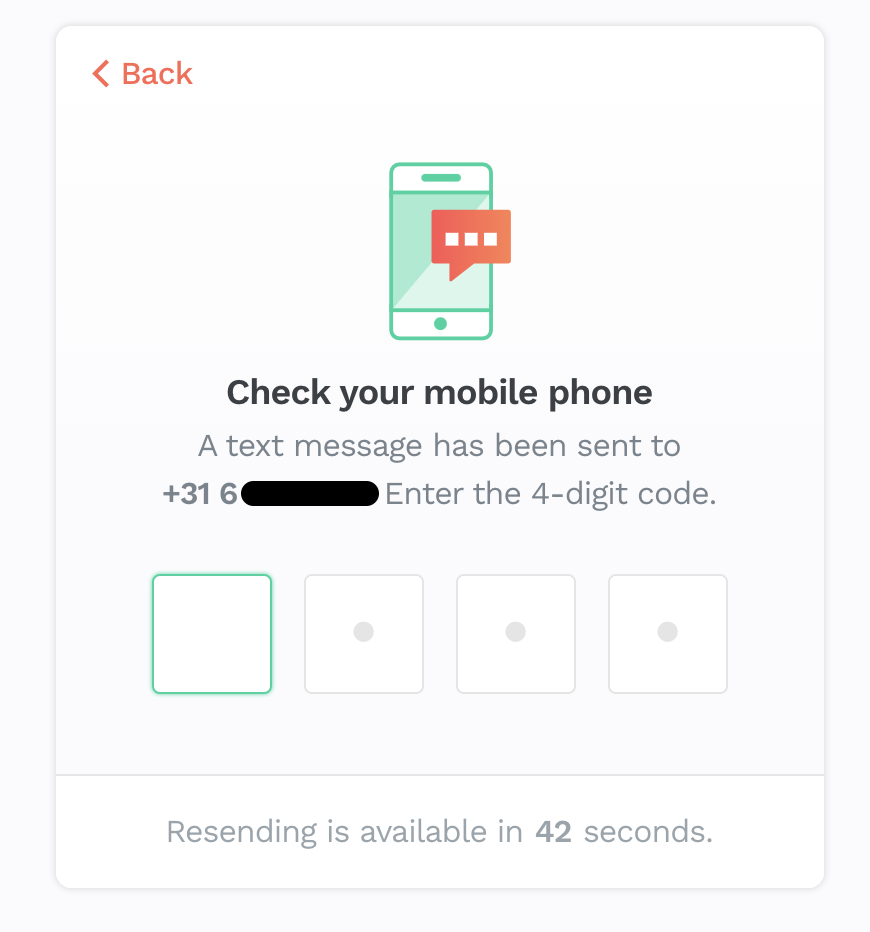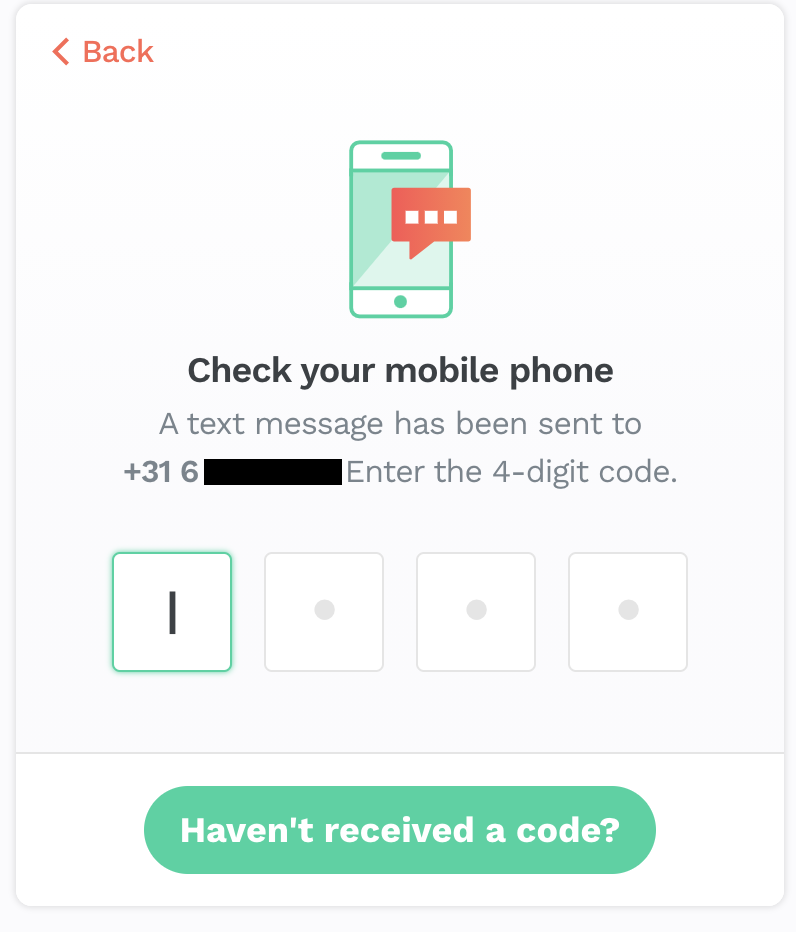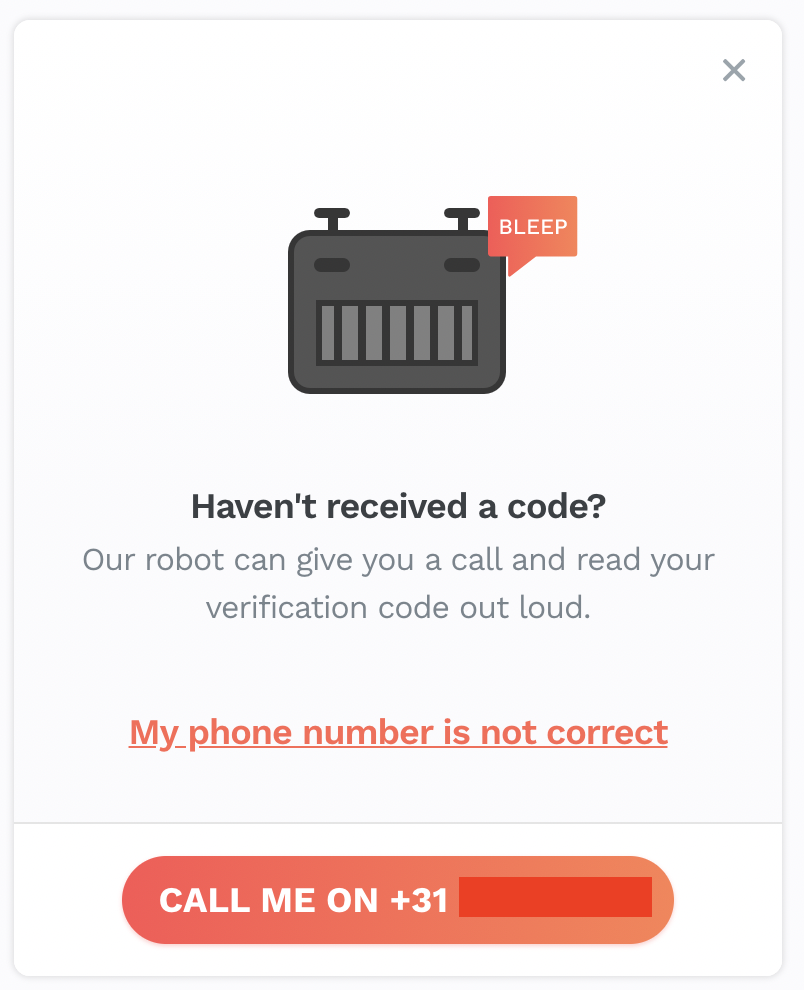 Up-date GUTS App
To avoid such problems, we recommend that you always have the latest update of the GUTS App.
Not working?
If you still don't receive the SMS message and the bot won't call you, please contact us.
In order for us to help you as quickly as possible, please send us your mobile phone number and mention the event you are attending or trying to buy tickets for.