If you end up not being able to go to an event, the last thing you want to worry about is selling your tickets. With GUTS, you can always put your tickets up for sale with a single push of a button. Read how exactly on this page.

When you put your ticket up for sale, your Ad becomes visible in the secondary ticket market. This way other interested ticket buyers can buy their ticket in a safe way from you.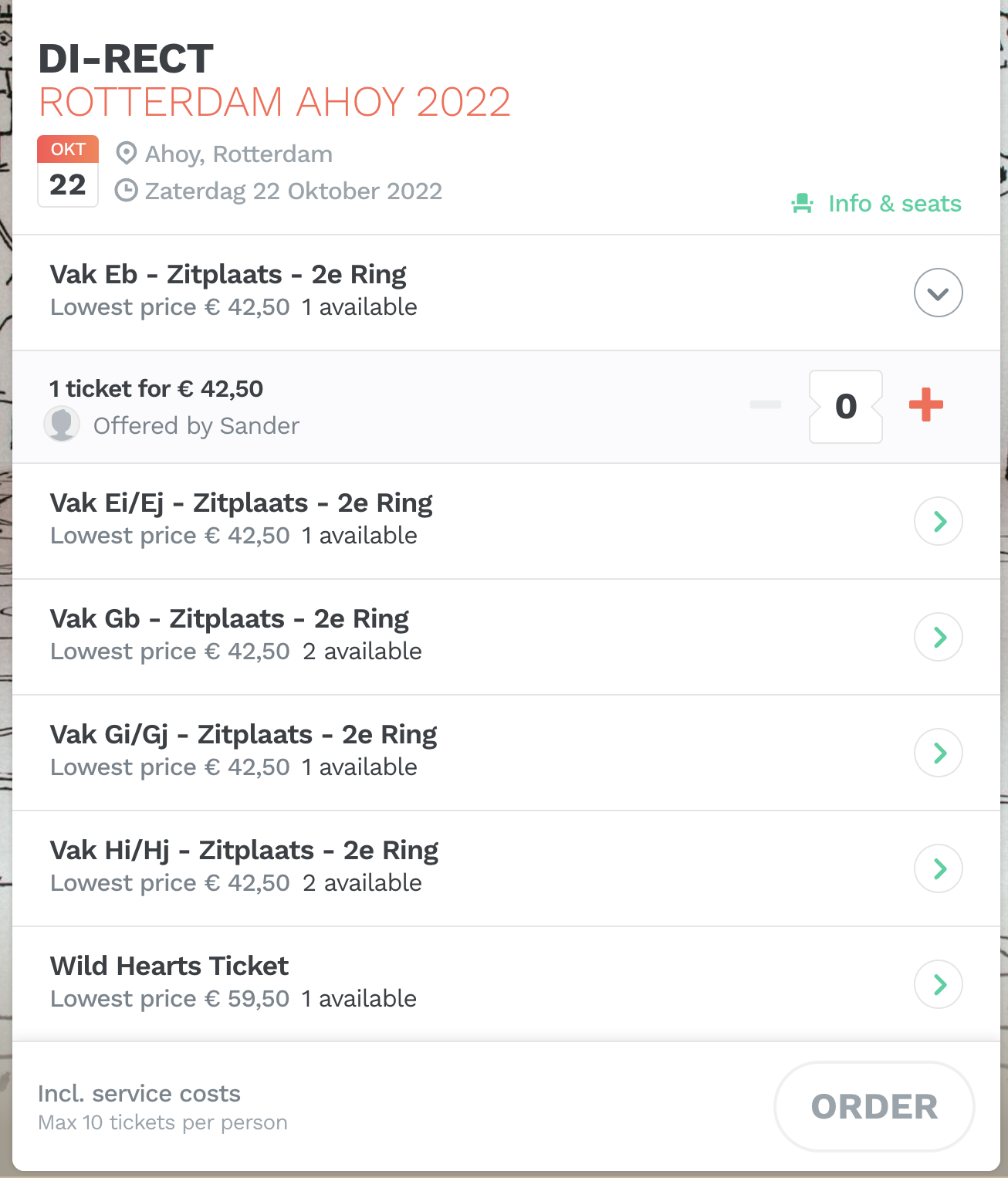 Status
You can see the status of your sale by clicking the white button underneath the green ticket image in your wallet. For example a white button with your ticket '1x Third Release'. The page that opens shows that your ticket is FOR SALE. If your ticket is sold, you will get a notification per SMS and the status will be changed to resold.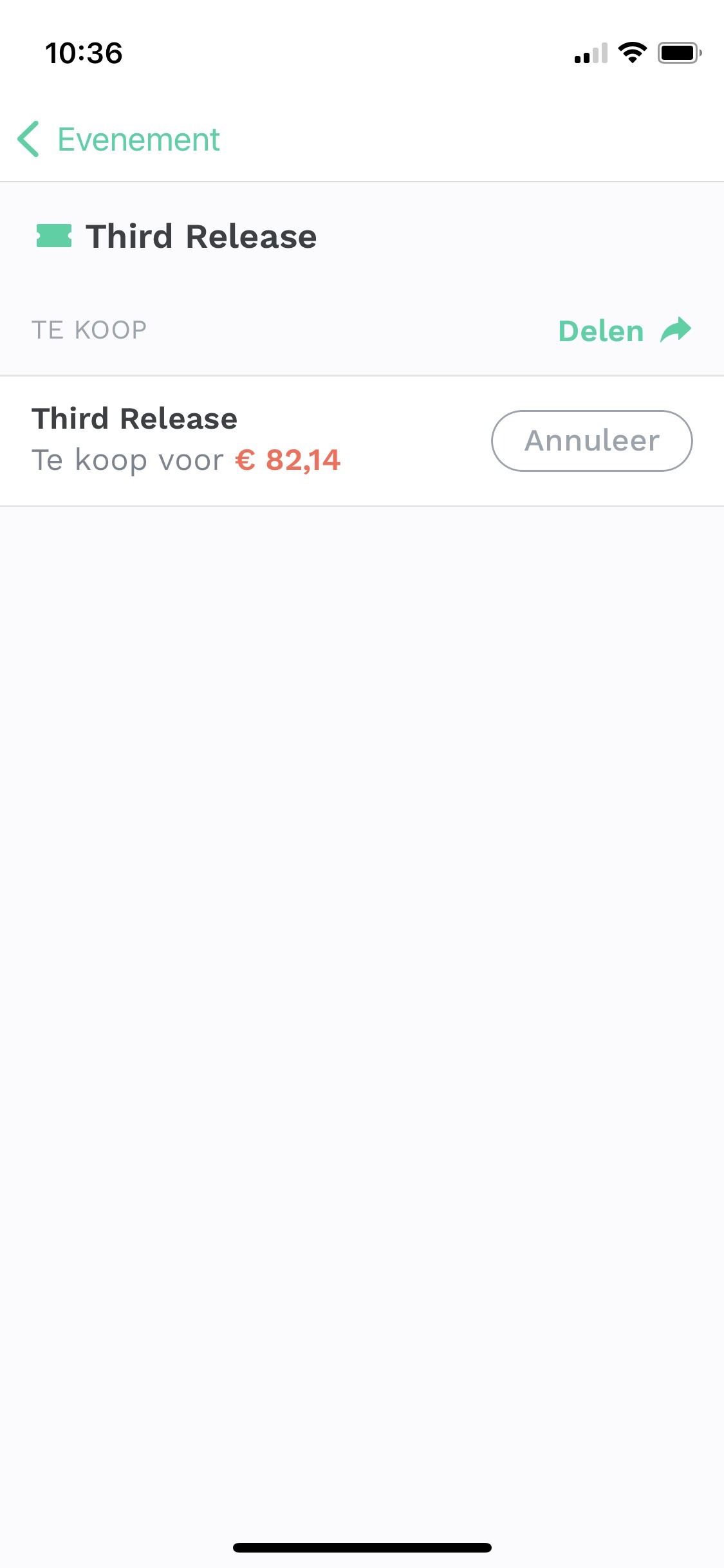 Cancelling the sale
If you decide to use the ticket yourself in the end, you can cancel the sale here. Note that this is not possible the moment the ticket is in someone else's basket.
Promoting your sale
Next to the status, you can also see a green 'share' button. By copying this link you can promote your ticket on social media or with friends. This way you can give the sale of your ticket an extra push.

We will also promote your ticket. If the ticket is sold out in the regular shop, the system will refer to the ticket market.