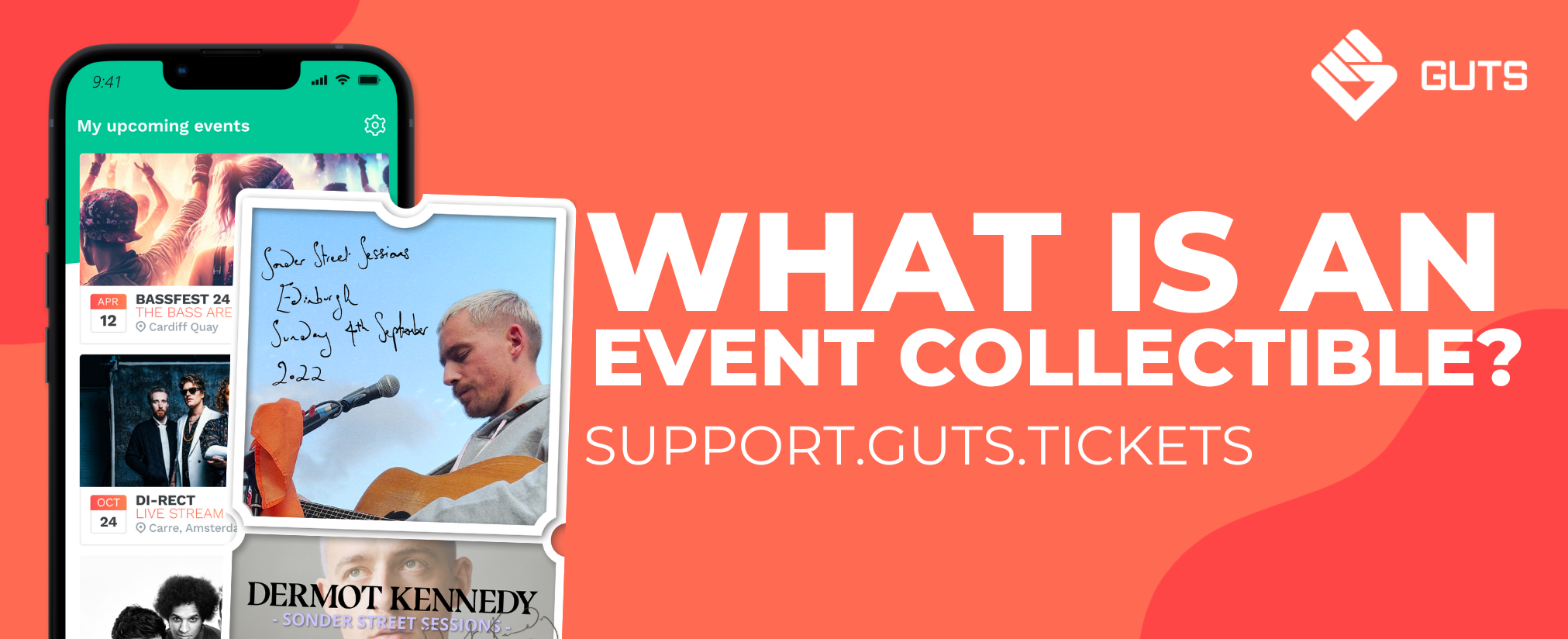 When you purchase an event ticket through GUTS, we create and link a collectible directly to your ticket.
These collectibles are an exciting new way for you to cherish your events and connect in new ways with your favourite event organisers and artists.
Event organisers set the event collectible design before the event and can evolve the collectible at any point during or after the event with new artwork or event footage from the event!
Collectibles are created the moment you purchase your ticket through GUTS by using NFT technology. All you need to do is login to your GUTS account, purchase a ticket and we handle the rest.
If you're already familiar with Web3 and NFT technology then you have the option during the ticket purchase process of having the collectibles sent to your own 'Web3 Wallet'.
If you're new to Digital Collectibles then don't worry, we'll handle it all for you

What does a digital collectible look like?
The collectibles come in al forms and shapes. The artist can connect any artwork to their tickets, making it a unique memento.