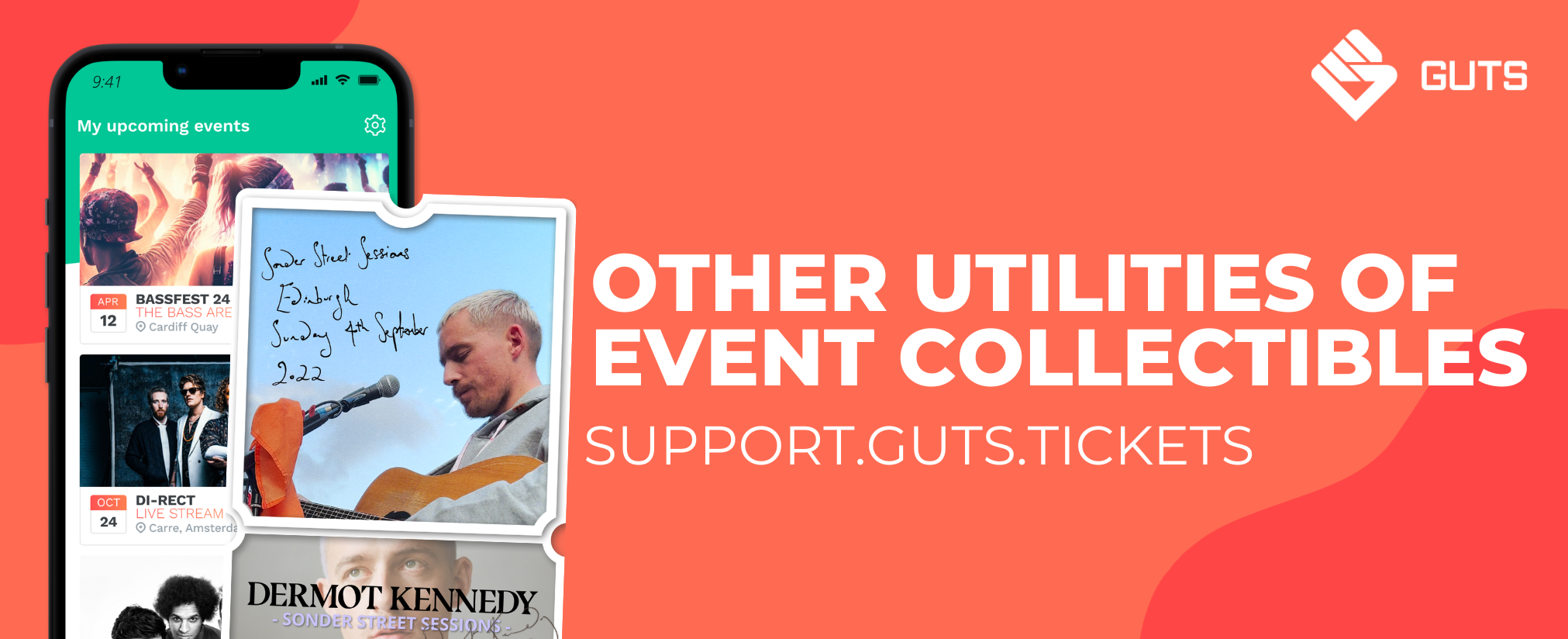 At this moment in time, event collectibles are primarily a way for you to cherish your events in an engaging way that goes beyond a simple ticket stub. Collectibles can be fully customised by the organiser to include footage, music, signatures and more — so it's up to them to give you an exciting collectible to hold onto!
In the future, event collectibles can be used to access exclusive content set by the organiser, such as behind the scenes content, merchandise discounts, ticket shops, community channels and even digital experiences.
The future is incredibly exciting for your Event Collectibles!