Every ticket that you have purchased for your event comes with a Digital Collectible that can act as a sentimental memento to cherish your event attendance.
Whilst your Digital Collectible is not needed in order to enter your event, it does come with unique artwork from the event & can also provide optional entrance into digital experiences by the event organiser & artist.
Receiving your Digital Collectible can be done in less than 10 minutes with only a few steps.
What you'll need is:
A purchased ticket for your event from the GUTS Tickets shop
A wallet that can hold digital collectibles
Your wallet address entered into your GUTS Tickets profile
Not sure how to get these? Keep reading this guide & we'll walk you through the steps.
Firstly make sure to have purchased your ticket for the event.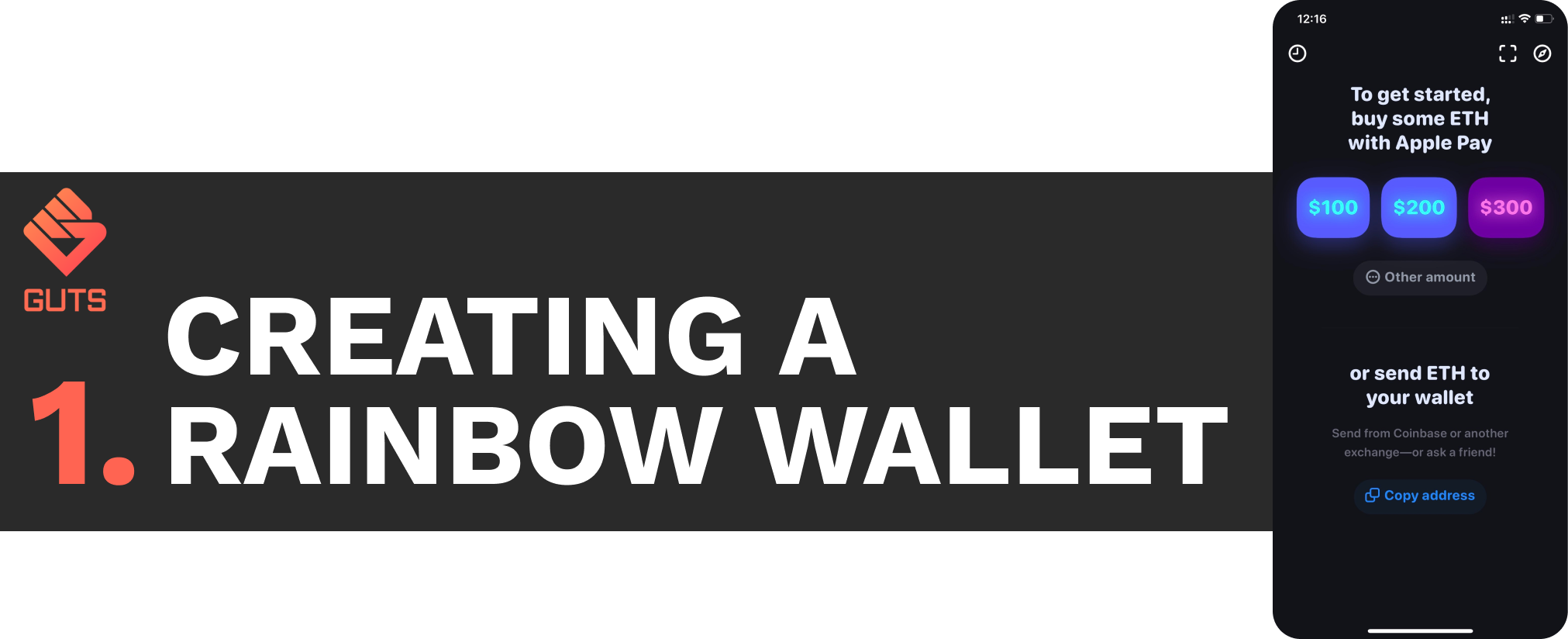 You'll then need to create a Collectible wallet. We recommend a mobile app called Rainbow which is available both for iOS and Android.
Download the Rainbow mobile app & then open it.
Rainbow will automatically create you a Collectible wallet upon first open.
You'll then see a homepage screen with a button at the bottom that says 'Copy Address'
Click the Copy Address button.

You'll then see a QR code, your wallet's name & a string of letters & numbers.
Click on the wallet name or address below the QR code to copy the wallet address.

Once your wallet address is copied to your clipboard:
Head to your GUTS Profile - Click Here: https://guts.events/profile

On this page you may be asked to enter your mobile number & verify your legitimacy.
Go through the step of entering your number to enter your profile page.
On the profile page you will see a section at the bottom that says:
Set your NFT wallet address (optional)
In this section you will see a text box that says 'Paste in wallet address'
Paste in your Wallet Address into the text box and press 'Save'

That's it - you are Digital Collectible ready!
Curious how to see your ticket's Digital Collectible?
Head back into your Rainbow wallet and within an hour you'll see your collectible on the homepage!