The easiest way to view your Digital Collectible is within the Rainbow mobile app.
Receiving your collectible in the Rainbow app typically occurs an hour after entering your collectible wallet address into your GUTS Profile, you'll also need to have purchased a ticket to the event.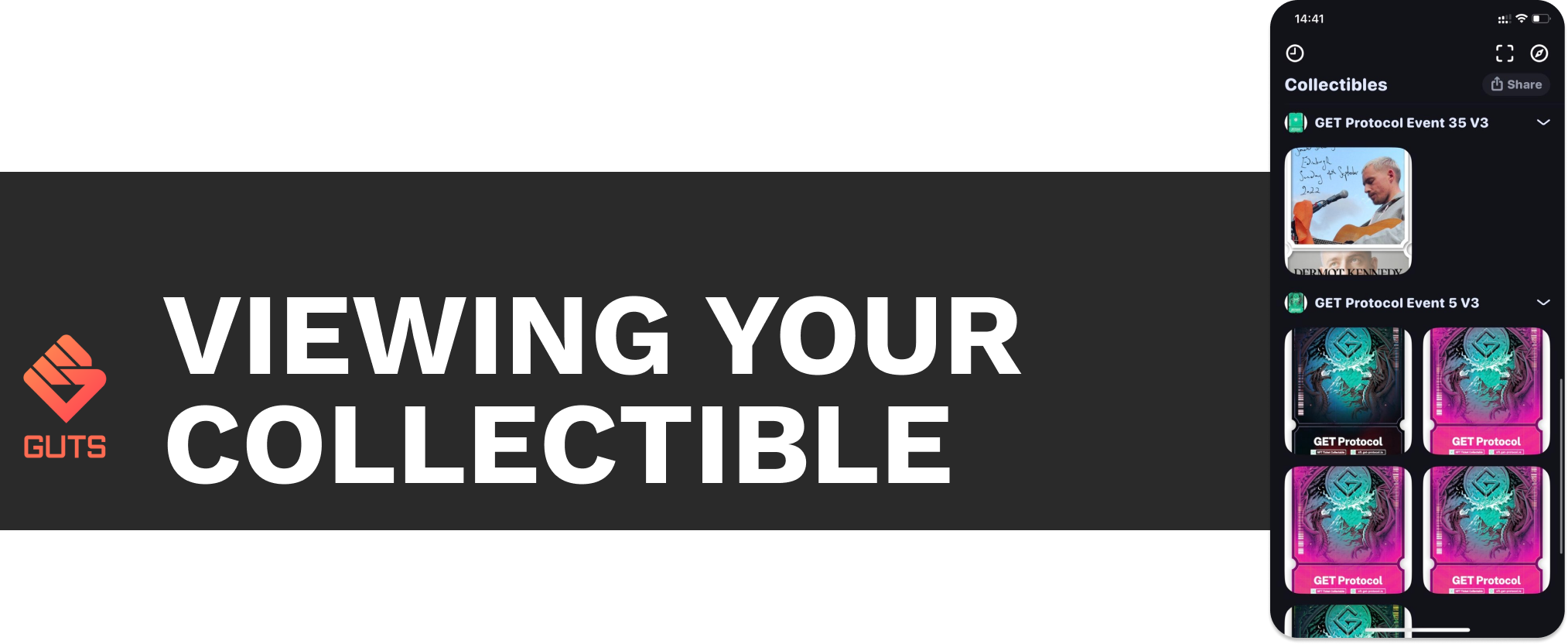 Within Rainbow, all Digital Collectibles will show on the homepage.
Clicking on a Digital Collectible will make it full screen & provide additional collectible details such as:
Collectible Description
Event Details
The Polygon Network description
A button to visit the Collectible on OpenSea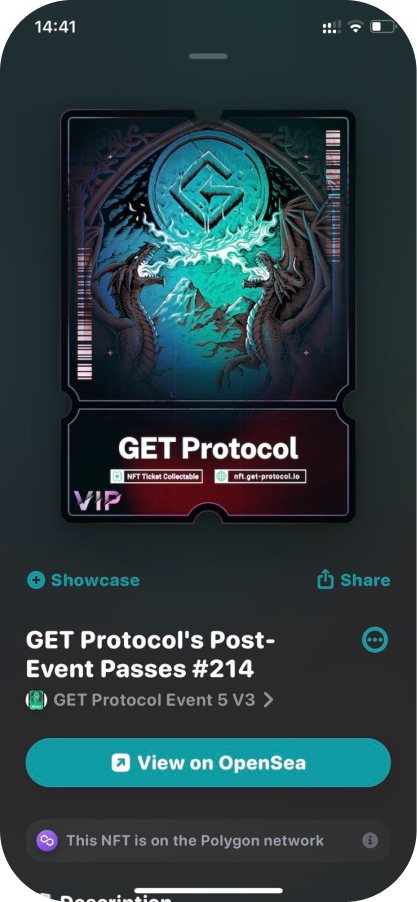 In this panel you will be able to see a button that says:
'View On OpenSea'
OpenSea is a marketplace for Collectibles that allows you to view your own collectible, see other collectibles in a collection & put your collectible up for sale to other people.
If you would like to trade your collectible then you can do so from OpenSea. Trading collectibles are completely optional and requires another person to want to acquire your collectible in order for the trade to occur.
That's it for viewing your Collectible! Head back to the main guidance page for further details on your Digital Collectible.